We are a participant in the Amazon Services LLC Associates Program, an affiliate advertising program designed to provide a means for sites to earn advertising fees through links to Amazon.com. As an Amazon Associate I earn from qualifying purchases.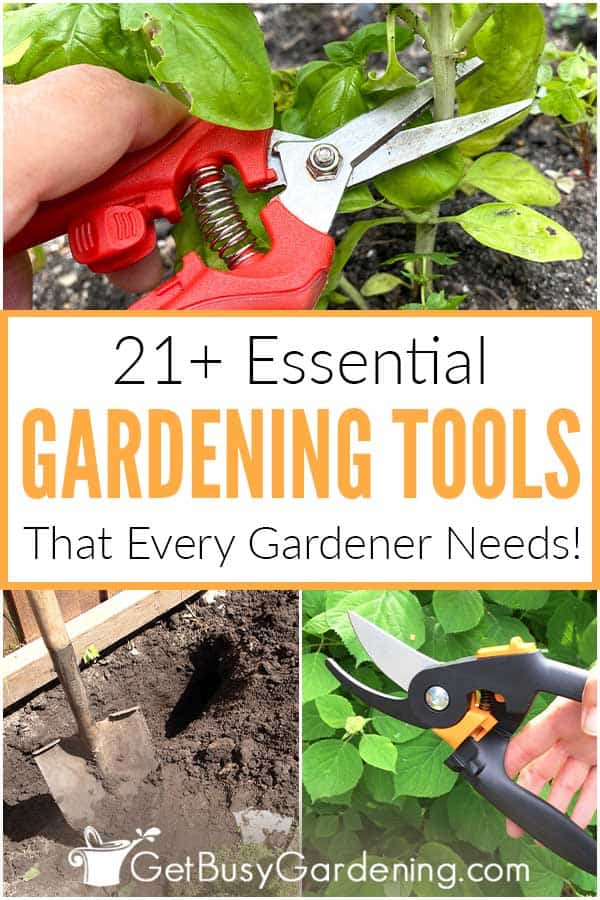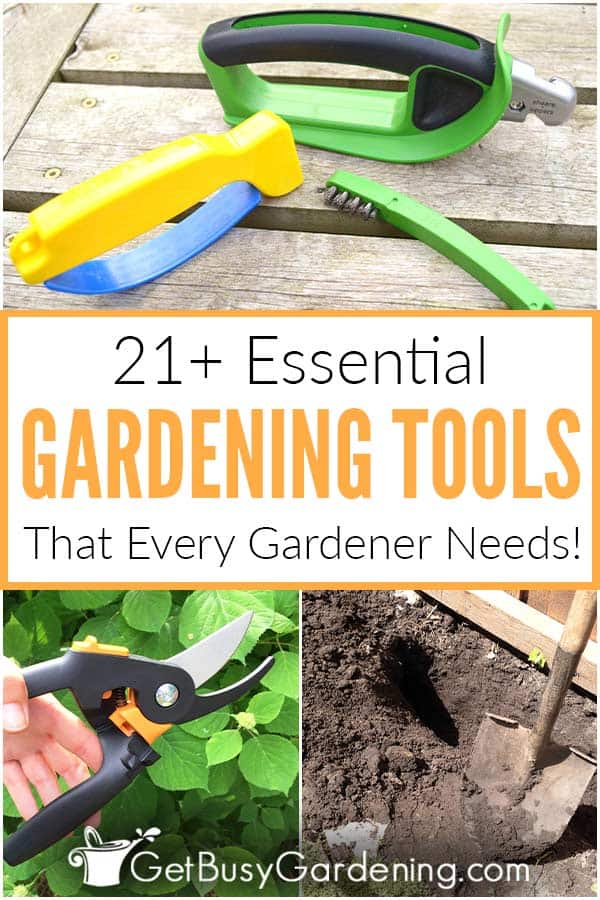 Finding the best gardening tools can be overwhelming – especially for newbies! So I'm going to help make it easier for you to choose the right ones with this list of my top picks for the most essential tools used for gardening.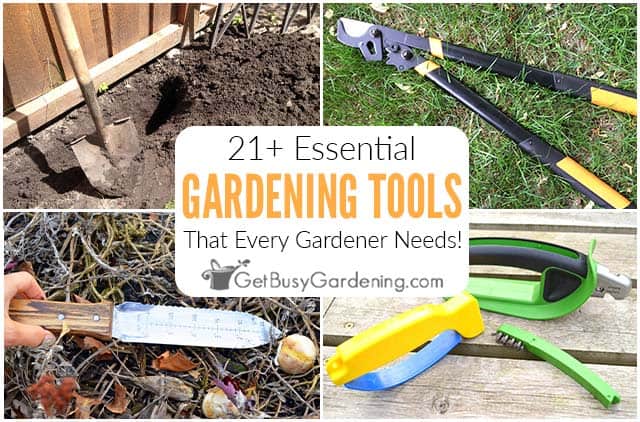 There are more gardening tools and gadgets on the market these days than ever before. So, how can you figure out which ones are the best, and what you really need?
I've got you covered. In this list, I share my top picks for the absolute must-have tools used for gardening. These are items that I use all the time, and would never want to be without.
I filled this list with high quality products that I've had for years, so I know from experience that they will give you the most bang for your buck.
So, instead of just making do with a few cheap or flimsy pieces of equipment, you can start filling your storage shed from this list of essential gardening tools.
With this list of essential gardening tools, you can skip the hype, and feel confident that you are getting the best bang and the highest quality for your buck.
More Posts About Garden Tools
Share your favorite or most essential gardening tools in the comments section below.